More info
SKYLINER-300P FLEXTUBE SYNSCAN GO-TO
THE NEW ULTIMATE DOBSONIAN IS BORN!!

Combining the power of a large optical tube, the extreme portability of the patented collapsible FlexTube design and SynScan computerised Go-To technology, the new Skyliner FlexTube Synscan Dobsonians bring over 42,900 celestial objects right in front of your eyes, and automatically tracks them as they move across the sky -  its as easy as a walk in the park!

The patented dual-encoder design allows you to manually move the telescope anytime and to anywhere you wish - with no need for realignment. Slewing to an object on the opposite side of the night sky no longer feels like watching a kettle boil. Simply push the tube close to the object and let the computer do the rest of the work. 

Magnifications (with Eyepieces supplied): x60 & x150
Highest Practical Power (Potential): x600
Diameter of Primary Mirror: 305mm
Telescope Focal Length: 1500mm (f/4.9)
Eyepieces Supplied (1.25"): SP10mm & 25mm
Dual-Fit 1.25"/2" Crayford Focuser
Parabolic Primary Mirror
0.5mm Ultra-Thin Secondary Mirror Supports
9x50 Finderscope
Direct SLR Camera Connection
3-Point tube locking system, fully retractable
Alt-Azimuth Mount with Accessory Tray and Built-in Heavy-Duty Servo Motors
SynScan AZ Computerised Handset
42,900+ Object Database containinf full Messier, NGC and IC catalogues
Quiet operation
Power Requirement: 12v DC Power Supply (Tip Positive). Sky-Watcher 17Ah Power Tank Recommended
44% more Light Gathering than 250mm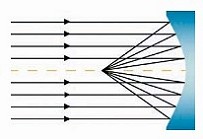 PARABOLIC PRIMARY MIRRORS
Features High Quality Parabolic Primary Mirrors to eliminate spherical aberrations inherent in 'fast' focal lengh reflectors with spherical primary mirrors. The mirrors are parabolized to bring all the light rays to the same focal point to give sharp, constrasty images, which are full of detail.
SKY-WATCHER DELUXE MIRROR COATINGS
Most reflectors today usually have a coat of aluminium as the mirror surface and then an overcoat of silicon monoxide or silicon dioxide to protect it. Silicon dioxide produces a much more durable coat than silicon monoxide but requires specialized equipment to apply it and is therefore more expensive. Protection is needed, because in most reflectors, the mirror is open to the elements and deterioration of the reflective layer reduces the resolution of the telescope.ALL Sky-Watcher reflectors are Multi-Coated with Silicon Dioxide as standard for Optimum Durability and Long Term Performance.