More info
OPTIMISED FOR PRIME FOCUS ASTRO-PHOTOGRAPHY
The new Sky-Watcher EXPLORER-150PDS Newtonian Reflector incorporates the same superb mirror-set as the Explorer-150P Black Diamond Series, but with two significant advantages. A Dual-Speed 10:1 ratio focuser is now included for excellent focusing precision. Also the tube length has been slightly shortened to optimise performance for prime-focus photography. Even better performance for astro-photography and visual use can be achieved when used in combination with Sky-Watcher's Newtonian coma corrector (Prod.Code 20233).
 
STANDARD SPECIFICATION:
Magnification (with eyepiece supplied) x27
Highest Practical Power (Potential) x300
Diameter of Primary Mirror 150mm
Telescope Focal Length 750mm (f/5)
Eyepiece Supplied 28mm LET (2"/50.8mm)
6x30 Finderscope
Parabolic Primary Mirror
2" (50.8mm) Dual-Speed 10:1 Crayford Focuser
0.5mm Ultra-Thin Secondary Mirror Supports
33% more Light-Gathering than 130mm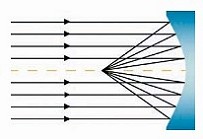 PARABOLIC PRIMARY MIRRORS
Features High Quality Parabolic Primary Mirrors to eliminate spherical aberrations inherent in 'fast' focal length reflectors with spherical primary mirrors. The mirrors are parabolized to bring all the light rays to the same focal point to give sharp, constrasty images, which are full of detail.
SKY-WATCHER DELUXE MIRROR COATINGS
Most reflectors today usually have a coat of aluminium as the mirror surface and then an overcoat of silicon monoxide or silicon dioxide to protect it. Silicon dioxide produces a much more durable coat than silicon monoxide but requires specialized equipment to apply it and is therefore more expensive. Protection is needed, because in most reflectors, the mirror is open to the elements and deterioration of the reflective layer reduces the resolution of the telescope. ALL Sky-Watcher reflectors are Multi-Coated with Silicon Dioxide as standard for Optimum Durability and Long Term Performance.