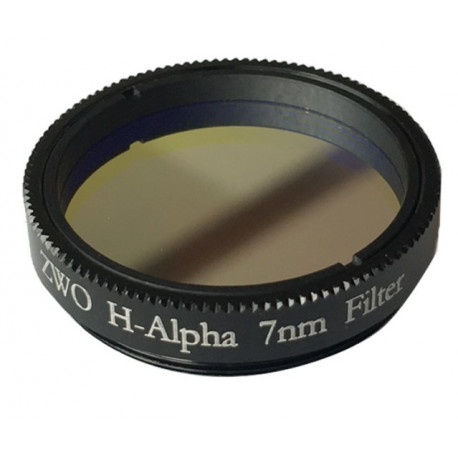 View larger
ZWO 1.25" HA FILTER - 7NM
Filtre ZWO Ha 7nm 31,75 mm
New product
ZWO 1.25" HA FILTER - 7NM
Bandwidth: 7nm
Up to 80 percent Transmission Rate!
Type Filter: Narrowband H-Alpha
Wavelength: 656nm
Size: 1.25in
0 Item Items
Article not in stock. Contact us in advance for the order (info@astromanie.ch)
Warning: Last items in stock!
Availability date:
More info
ZWO 1.25" HA FILTER - 7NM
ZWO 1.25" HA FILTER - 7NM
The H-Alpha Narrowband filter transmits only H-Alpha wavelength light, which is found in most nebulae, star clusters, galaxies, and stars. This makes these filters ideal for complex false color imaging of such regions. H-Alpha filters such as this one are excellent for boosting contrast and are most definitely a must have for imaging in areas with high levels of light pollution. This particular H-Alpha filter has a bandwidth of 7nm. Mounted.
ADDITIONAL INFORMATION