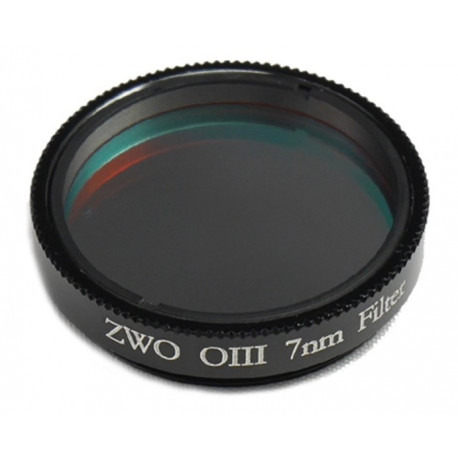 View larger
ZWO 1.25" OIII FILTER - 7NM
Filtre OIII 7 nm ZWO 1.25"
New product
ZWO 1.25" OIII FILTER - 7NM
Bandwidth: 7nm
Wavelength: 500nm
Type: OIII
Size: 1.25"
0 Item Items
Article not in stock. Contact us in advance for the order (info@astromanie.ch)
Warning: Last items in stock!
Availability date:
More info
ZWO 1.25" OIII FILTER - 7NM
ZWO 1.25" OIII FILTER - 7NM
The OIII Narrowband filter transmits only Oxygen-III wavelength light, which is found in most nebulae, star clusters, galaxies, and stars. This makes these filters ideal for complex false color imaging of such regions. OIII filters such as this one are excellent for boosting contrast and are most definitely a must have for imaging in areas with high levels of light pollution. This particular OIII filter has a bandwidth of 7nm. This Filter is Mounted.